I do have to say, some of the dragons look more peaceful than others. For example, I discovered this cave and at the end there was this sudden ship, or so I thought, but when looked at more carefully, you could see the difference. The dragon head had been there for thousands of years judging from the stalagmites coming from the water. Even so, it wasn't a place I wanted to be.
Original 9x13cm - Matted to 13x18cm
This one was interesting. At first I wasn't even sure it was a former dragon, I mean.. It could have be a misgrown tree right? But the way the branches grew, it just was not natural. Upon closer examination I started to see the patterns in the leaves and how they used to form the wings of this majestic creature. This one might be my favorite considering how it evolved into being a part of the environment.
Original 9x13cm - Matted to 13x18cm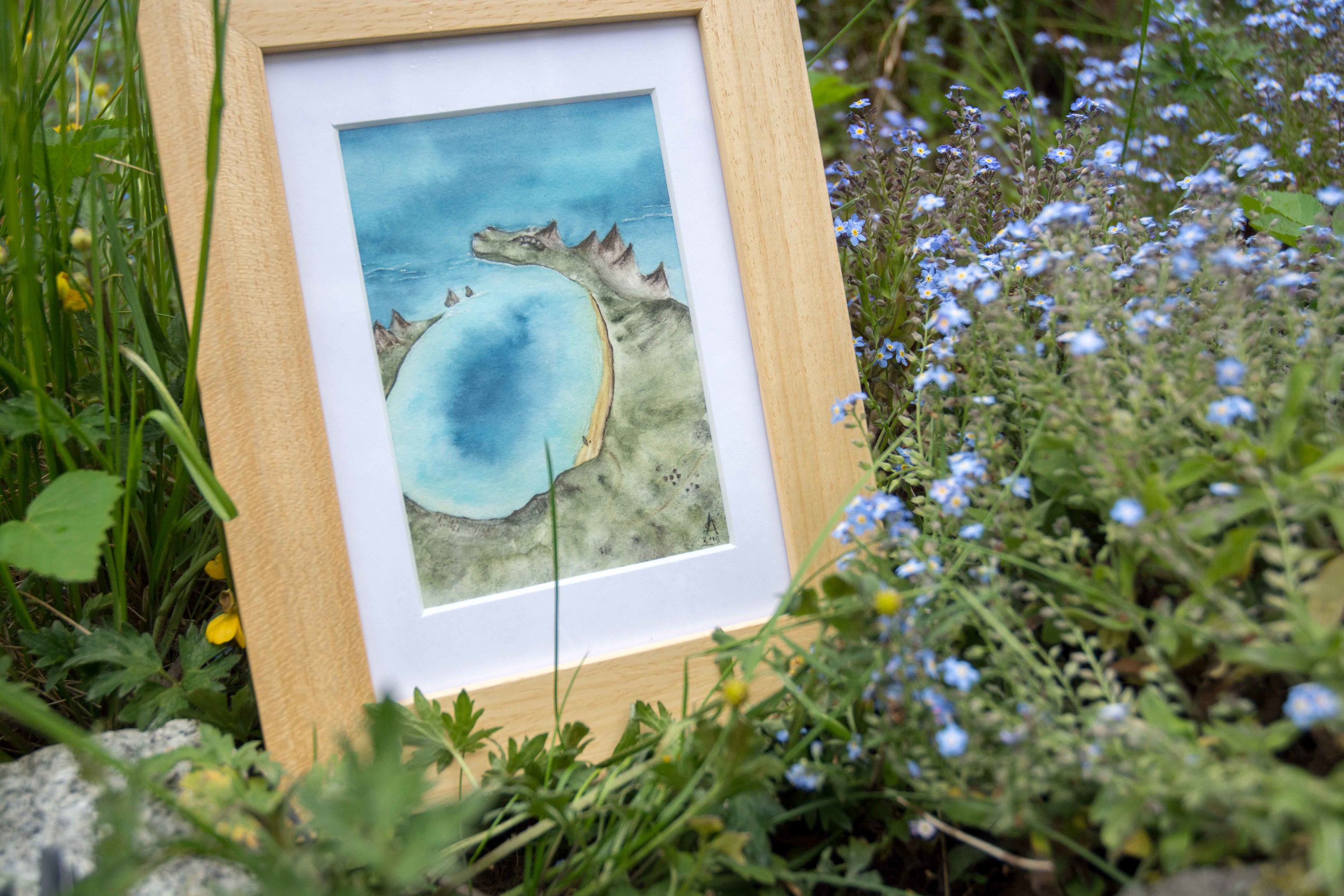 On my journey, this dragon was one of the hardest ones to spot. The shapes are so embedded in the landscape and it is just gigantic. It must have been one of the oldest dragons that roamed these lands. When it decided it was time to rest, he found this spot and with his body he created the lagoon. Overtime he has become enveloped by grasses, roads and a small village. I'm so glad I found this dragon.
Original 9x13cm - Matted to 13x18cm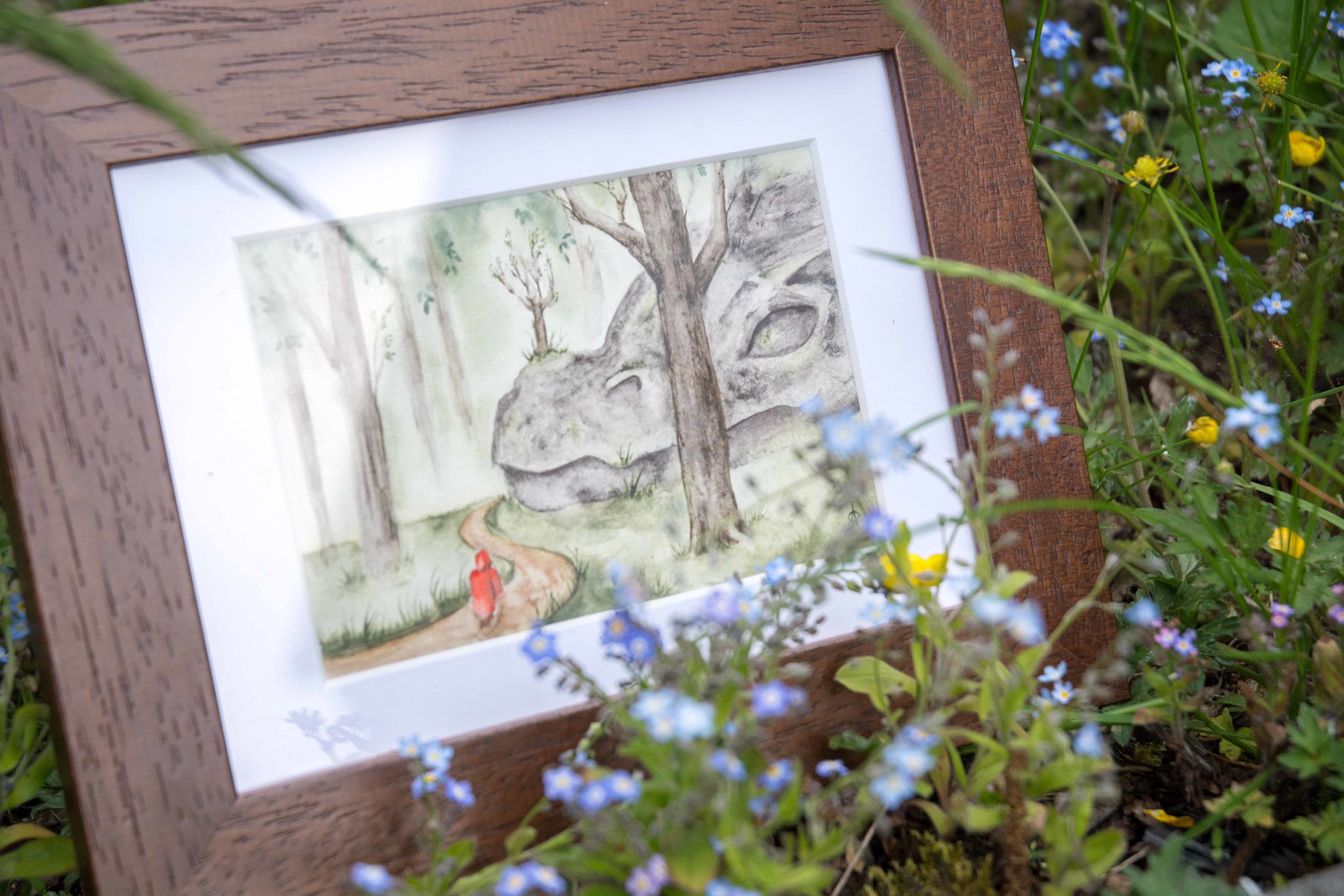 This forgotten dragon I encountered while wandering through an empty forest. The area is great for rock climbers, so I first thought it was just a big boulder. Then I started to shapes, the nose, the eyes covered in moss, the line of the mouth. I was most impressed with the small tree that started to grow on its nose It gives a good indication on how long the dragon must have been resting there, to be so embedded by nature.
Original 9x13cm - Matted to 13x18cm
I think this is one of the younger dragons that just wanted a nice place to rest. As you can see, compared to the others, this one is not as enveloped by the landscape yet. Grass started growing on its back, but it's more like a blanket. To me it feels like he didn't want his head covered just yet, maybe he just wanted to take a nap. I will check back in a decade or so, to see how he has developed over time.
Original 9x13cm - Matted to 13x18cm